The Founding of Wound Repair and Regeneration Branch
2018/2/14
Jan 21. 2018, the founding of the first expert committee of wound repair and regeneration branch of CPMA ends perfectly in Changshu, Jiangsu, which is hosted by CPMA, undertaked by Changshu No.1 People's Hospital, and co-hosted by HVHa.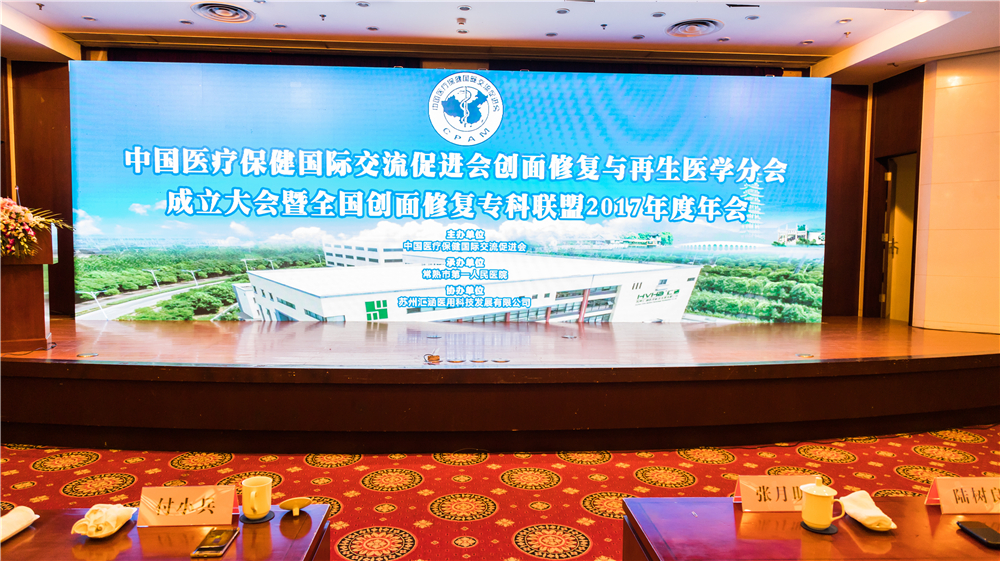 HVHa participates entirely in the organization and coordination of the convention as a corporate membership of TRS. This branch mainly aims at the field of wound, and all the members are experts of wound healing.
HVHa has established a management platform with scientific data about a series of skin ecology, such as wound therapy, wound control, wound regeneration, and wound beautification. At the meanwhile, HVHa develops the new biomaterials as the main direction to supply continuously all kinds of new products to apply to the field of wound repair and regeneration and provide the right-hand tools for the experts.
HVHa now is grafting global resources with wisdom, sweat and drive to run to the tomorrow in the ideal picture.